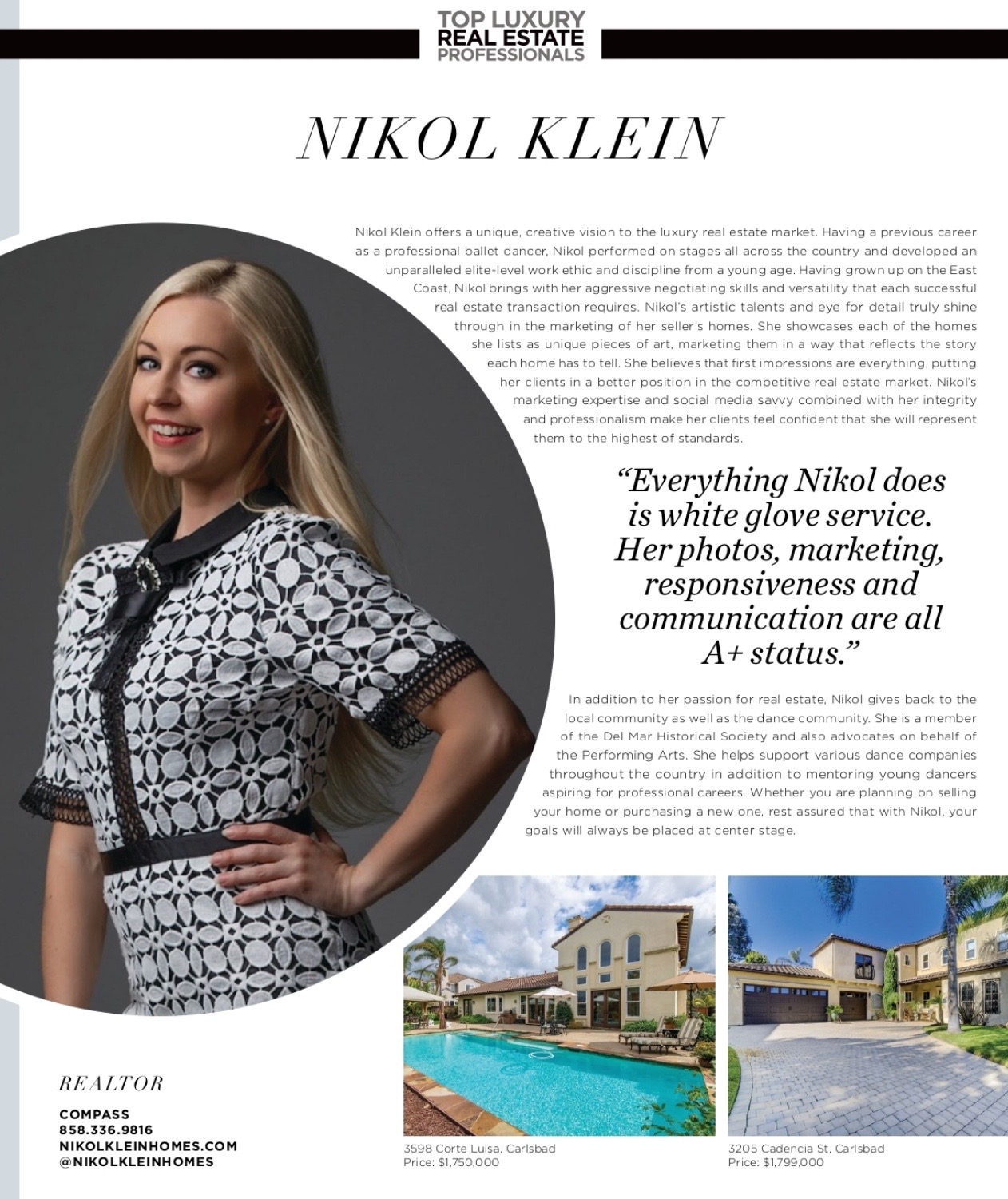 Nikol Klein offers a unique, creative vision to the luxury real estate market. Having a previous career as a professional ballet dancer, Nikol performed on stages all across the country and developed an unparalleled elite-level work ethic and discipline from a young age. Having grown up on the East Coast, Nikol brings with her aggressive negotiating skills and versatility that each successful real estate transaction requires.

Nikol's artistic talents and eye for detail truly shine through in the marketing of her seller's homes. She showcases each of the homes she lists as unique pieces of art, marketing them in a way that reflects the story each home has to tell. She believes that first impressions are everything, putting her clients in a better position in the competitive real estate market. Nikol's marketing expertise and social media savvy combined with her integrity and professionalism make her clients feel confident that she will represent them to the highest of standards.

In addition to her passion for real estate, Nikol gives back to the local community as well as the dance community. She is a member of the Del Mar Historical Society and
also advocates on behalf of the Performing Arts. She helps support various dance companies throughout the country in addition to mentoring young dancers aspiring for professional careers.

Whether you are planning on selling your home or purchasing a new one, rest assured that with Nikol, your goals will always be placed at center stage.